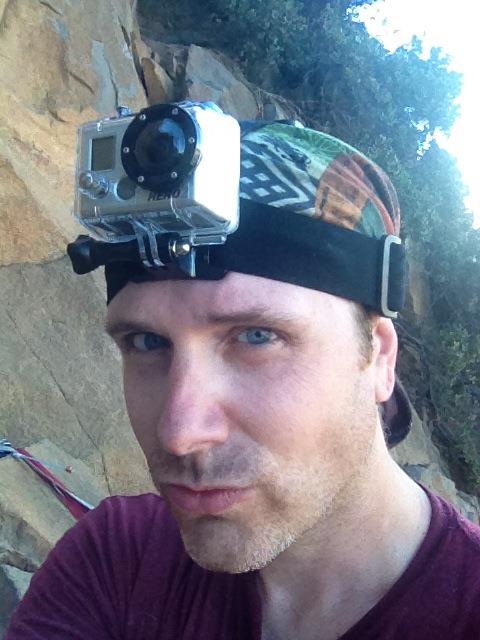 J.C. Maçek III
The World's Greatest Critic!!!
---
---
---
In today's society there are few words that come together to mean "villain" more than "deadbeat" and "dad". Nobody likes a deadbeat dad. It's bad for the kids, it's bad for the mother, it's bad for society. In short, deadbeat dads are bad.

But there is a question that is rarely asked. What if that father is not a deadbeat? What if that father is doing everything he possibly can for his children but falls behind? What happens?

More often than not, that father finds himself in jail. That father finds himself behind bars with no ability to earn money, no ability to pay child support and the vicious cycle continues.

Rel Dowdell is one of the most socially conscious filmmakers on the indie scene today. With excellent feature films like Train Ride (2005) and Changing the Game (2012) under his belt, Dowdell has already proven his social conscience in dramatic and intelligently entertaining ways. As Dowdell transitions into documentaries for his first true life feature Where's Daddy? that public spirit is now seen in the real world. In short, Rel Dowdell is not afraid to ask these rarely investigated questions.

Focusing on the African American community, Dowdell steps in front of the camera to interview a series of men who have been impacted by the system surrounding child support in various ways from financial hardships all the way to prison. As one of his interviewees relates, the meter doesn't stop running while a parent is in prison and those dollars continue to add up whether that parent has a way to pay the dues in arrears or not. Thus, the cycle continues and spirals on.

Rel Dowdell brings a sympathetic and interested, yet questioning and even, at times, skeptical voice to his interviews while doing his best to leave no stone unturned. What causes a parent to fall behind in payments? What was that parent's upbringing like, especially when it comes to their own parents? Most importantly, Dowdell asks frequently what the impacts are when something like this happens to a family. These impacts are not only felt by those directly involved with each case, but society at large.

Nor does Dowdell merely focus on the dads' side of the story. Rel Dowdell feels the same way about deadbeat dads as you probably do. Instead, Dowdell takes the time to interview the mothers of these children who sometimes feel compelled to take the fathers to court. These women have their own unique viewpoints, but are also aware of the ramifications of this sort of family fragmenting. The psychology of the situations and the psychological impact is explored with clinical psychologist Dr. Kathleen Walls. Dowdell is also careful to ask the right questions and never seems to be biased in his investigations. Yes, our host is attempting to tell a rarely told side of the story, but he does not come in with any axe to grind. Tellingly, the fathers in this film do not badmouth or trash the mothers of their children. This is a balanced and carefully represented piece.

Further, this documentary is not about "deadbeat dads". The gentlemen in this film are hardworking and clearly love their kids above all else. One man is moved to tears when illustrating the story of his life and relates the importance of parents in a child's life to his own single mother bringing him up years ago. Another relates his own story of being sent to jail with not only murderers and rapists but other fathers who have fallen behind on child support payments with as little owed as seven hundred dollars. Dowdell seems to truly see and feel the pain and damage these families have experienced and works to tell a true story not often heard in today's society.

To this end, the writer/ director interviews everyone from a man who makes his living recycling trash (a man filled with stories whom I could listen to all day) all the way up to a professional football player with the Philadelphia Eagles. Yes, Rel Dowdell is serious about reporting and investigating the stories from many walks of life and not a single one of these dads proves to be a "deadbeat".

It is important to note that the version of Where's Daddy? that I have been given the opportunity to preview is not the complete feature film. As Where's Daddy? is complete, but pending release so I was given a thirty-five minute, edited part of the film without completed music, voiceover, credits or onscreen titles. That said, let me tell you, so far the film is riveting. Dowdell proves to be a skilled interviewer with a serious investigative spirit and a desire to find the truth wherever it may be found.

Rel Dowdell may be new to documentary filmmaking but that newness doesn't show or come off as inexperience. With a friendly, yet determined screen presence and voice, Dowdell is unafraid to ask the tough questions and to get to the heart of the matter. At the same time, our host lets the story and its storytellers be the centerpiece of his film. Never does Dowdell attempt to make himself the star (as far too many "documentary" filmmakers tend to do these days). The multifaceted truth is the goal here and Dowdell proves to be the right man to seek it out.

Yes, it is true that Dowdell has a purpose with Where's Daddy? He is telling a rarely-heard side of a story that most of thought we already knew. However, Dowdell shows us that there is a whole lot more to this important reality than most people had any idea about. Luckily there is also a whole lot more to Where's Daddy? to be seen. I can say without bias that I was left wanting more and I am excited to discover the rest of this important investigation.

Again, this is the filmmaker's first foray into nonfiction filmmaking but the thirty-five minutes of Where's Daddy? that have been completed to date show an effort that is far from beginner in nature. As he has with his socially conscious dramatic films, Rel Dowdell is giving his all to this true life family saga. And much like the dads that he sheds light on, Rel Dowdell is, most assuredly, no deadbeat.